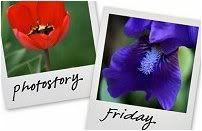 Hosted by Cecily and MamaGeek
This was from our Florida vacation last summer. Our friends took us tubing and we had a great time. It was the first the kids had been on at boat with a motor.
Big Bro loved it if it went slow.
Princess was ok with it but freaked when we fell in the water. Needless to say she didn't want to do it again.
Moneky had to try out driving the boat. That's the friend who was willing to let him.